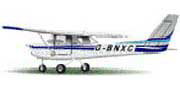 ** This School Is Owned & Operated By Retired US Military Personnel. "Our Results Are Always Guaranteed!" **
Verification Of
Airframe & Powerplant License Exam Eligibility
& Submission Of Required Enrollment Documents, Is The Sole Responsibility Of Each Student!


**This MUST be accomplished before class tuition is paid, to complete your enrollment and reserve a seat in a class!**
The steps necessary to accomplish this are outlined below.

Our classes simplify the process of obtaining an: A&P License, an Airframe License, or a Powerplant License!
Let our experience work for you. Check out our Courses &
Testimonials
and give us a call!