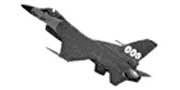 ** This School Is Owned & Operated By Retired US Military Personnel. "Our Results Are Always Guaranteed!" **
Preparing to Attend an A&P, Airframe, and or Powerplant Class:
Our classes simplify the process of obtaining an: A&P License, an Airframe License, or a Powerplant License!
Let our experience work for you. Check out our Courses &
Testimonials
and give us a call!